Shopping Cart
Your Cart is Empty
Thank you for your business!
You should be receiving an order confirmation from Paypal shortly.
Exit Shopping Cart
I have many services to offer you. Please find all options below that you wish to be helped with. If you find that you can not find what you are looking for. Then please use the contact icon at the top of this page.
💖 ANGEL REIKI HEALING IS NOW AVAILABLE. CLICK HERE FOR FURTHER INFORMATION💖
What is a mediumship reading?
Mediumship is connecting to your own guides and with your loved ones who have passed over to the spirit world. They pass on messages of hope, love, guidance, and reassurance to you that there is life after death and, most importantly, that they are ok and fine in the world of spirit. Having a Mediumship reading can bring so much comfort and closure which can help you to move on in your present life.

Please make payment on the Psychic readings page.

A psychic reading is mainly reading the past, present and future. This will be done with the use of my tarot cards, psychic senses, clairvoyance and clairsentience. Also I sometimes ask the help of one of my guides to assist me further if I need more information that will help you on your life's journey.
Please make payment on the Psychic readings page.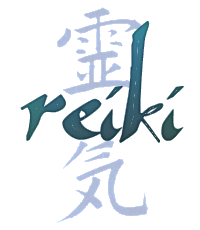 Reiki Healers channel energy in a particular pattern to heal and harmonize. Unlike other healing therapies based on the premise of a human energy field, reiki seeks to restore order to the body whose vital energy has become unbalanced.
Reiki energy has several basic effects: it brings about deep relaxation, destroys energy blockages, detoxifies the system, provides new vitality in the form of healing universal life energy, and increases the vibrational frequency of the body.
Psychic/mediumship development classes. These will be held at my home where I know the space is always protected and full of angelic energies. All spiritual classes are held in Portsmouth Hampshire every two weeks.
Day: Wednesday
Time: 7pm - 9pm
ALL SPACES FIELED
2022
Spiritual Cleansing. What is this. Do you wish to have your home, office or an area in your life where you feel things have been not right and you wish for it to be cleansed. Maybe hauntings, negative energy from the past residents. Then spiritual cleansing is what you might need. This will be done by myself and the help of course with my guides.
Please contact me using the contact me icon at the top of this page for further assistance.

Meditation. This will again be held live online in a chat room free of charge, and also in my own home. The classes will be focused on meditations that will take you on a journey to help you with your own life questions, and to meet up with your own loved ones and your guide. I will personally link in to my own spiritual guide who will guide you all on where to go and what to do.
COMING SOON

/